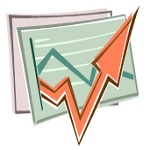 In this copywriting article, I thought I would list my top tips for the 'different elements' you can add to your existing sales letter to try and increase the conversion rates and beat your existing 'control'. Each tip below has resulted in an INCREASED conversion rate for both my sales letter or the sales letters of other marketers who agreed to share their results with me. Some of the tips "sound obvious" however its sometimes the simple ideas are not implemented form the outselt or, even worse forgotten about completely. Use them, and you could grab more sales!.
Tell people to buy it.
Tell them how to buy it.
Give easy and complete buying instructions.
Tell people how to order by telephone.
Make your coupon and order blank and easy to complete.
Offer an easy payment plan.
Offer a free booklet or special report.
Offer a free sample.
Make a special bonus offer.
Tell people why your price is higher or lower than your competition.
If your supply is limited, or you have a time limit on supply, tell people.
Offer a bonus reward for prompt ordering.
Use action words, as many as you can without sounding repetitive.
Present facts that prove your offer is a bargain.
Make it believable.
Create a desire to buy.
Give them a reason to act now.
Give proof of popularity of your product.
Repeat important points.
Say that your product is a bargain.
Tell how others are paying more.
Make it as easy as possible to act now.
Implementing Any/Each of these 22 elements will help you to pull an even bigger response. In short, make it as easy as possible for people to do business with you. Be precise, bold, and straightforward. Your sales will tell you that you have done the right thing.