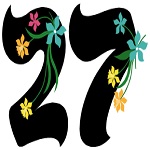 Ted Nicholas invested millions of dollars testing which words are most effective in headlines. If tastefully done, you can combine one or more of these words in your headline. You can use the words given below, confident that they are the most powerful.
1. Announcing ("Announcing a Breakthrough in Cancer Prevention")
2. Secrets of ("Secrets of Licensing")
3. New ("A New Effective Approach to Losing Weight")
4. Now ("Now You Can Have the Body You've Always Dreamed Of")
5. Amazing ("You'll Feel Amazing After Using the 'Relaxer' for Only 2 Weeks")
6. Facts You ("Facts You Need To Stay Healthy")
7. Breakthrough ("A Breakthrough in Pain Relief")
8. At Last ("At Last A Diet That Really Works")
9. Advice To ("Advice To All Aspiring Millionaires")
10. The Truth Of ("The Truth of How Vitamin 'C' Can Prevent Heart Disease")
11. Protect ("You Can Protect Yourself From The Coming Stock Market Crash")
12. Life ("What Price Your Child's Life?")
13. Here ("Here is the Latest in Money Making Offers")
14. Discover ("Discover the Path to Riches Used by Millionaires")
15. Do You ("Do You Want to be a Millionaire?")
16. Bargains ("Don't Miss These Hundreds of Bargains")
17. Yes ("Yes! You Can Have the Figure You've Always Wanted")
18. Love ("You'll Love Making Heads Turn When You're In A Jaguar")
19. How Much ("How Much Money Can This Book Save You In Tax?")
20. How Would ("How Would You Spend Your Luxury Holiday in Mauritius?")
21. This ("This is the Only Guide on Tax Shelters You Will Need")
22. Only ("Only Read this if You Want to Become a Millionaire")
23. Sale ("The Greatest Sale of Pure Silk Lingerie Ever")
24. Hate ("You'll Hate to Miss Our Latest Offers")
25. How To ("How To Write A Book and Sell A Million Copies")
26. Free ("Free Beer For Every Customer!")
27. You ("You Can Have What You Want in Life")
Out of all of these words the last three, How To, Free and You, are the most powerful. The word 'Free' instantly attracts attention because everybody loves getting things for free. But use this word carefully and ensure your sales pitch is convincing, as people are cynical and will look out for the catch. The example that I have used, 'Free beer' (number 26) will catch people's attention, but if the body copy doesn't offer free beer, then the reader will feel deceived and stop reading.
As I said earlier, never, ever use a headline like this merely to attract attentionand then put something like, "Right, now I've got your attention…", as the reader will feel cheated and will not order.
The word 'You' implies a benefit to the customer and as people (me, you, everyone)are self-obsessed, this word is very provocative.